">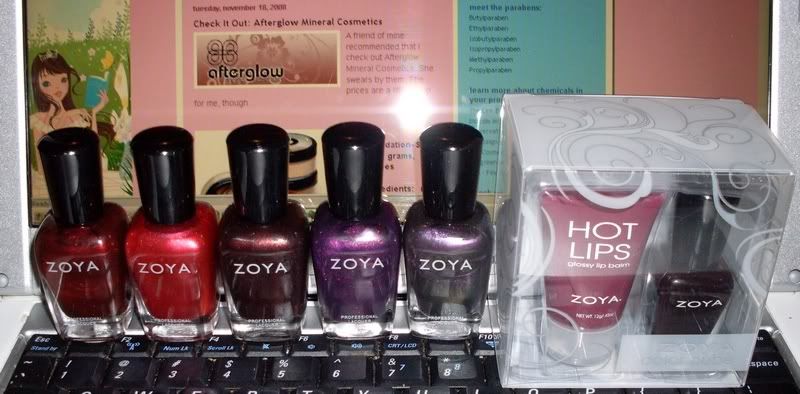 Colbie, Jasmine, Kalista, Yasmeen, KI, Color Cube Sugar Plum Party - Casey/Visa.
I've meant to post this Zoyathis post. I am kind of surprised at how well the colors photograph. They actually look very similar to each other when you are just looking at the bottles.
I have to say, Zoya is probably my favorite nail polish brand. I like the Honeybee Gardens polish for their lack of polish smell, but Zoya has the best c
olor choices by far. These are rich and you can get decent coverage with one coat. I normally use two.

Out of these, I like Kalista (mahogany brown) and Jasmine (copper red) the best. The wear is good. I can usually go at least a couple of days before touching up small chips.
haul for some time now, but I never got around to taking a pic of it. These are the nail polishes I ordered from back on